Editor: Reilly
Known for his wit and love of sticks, Reilly has been with Green Crier since its founding. Originally from Kansas City, he now resides outside New York City. He is eager to review all products especially new toys and treats. Reach out to him at
editor@greencrier.com.
Writer and Reviewer: J.D. King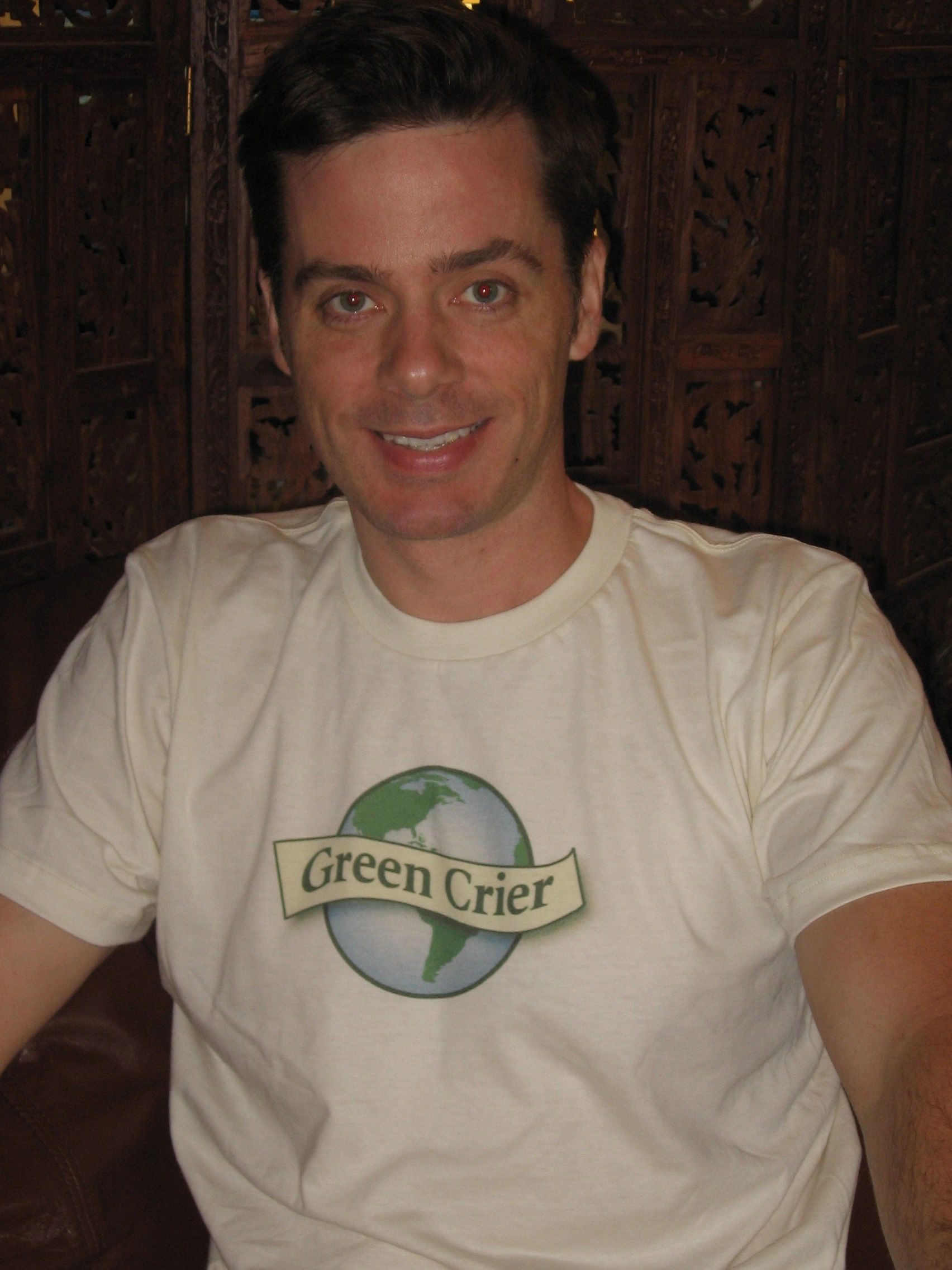 J.D. holds a B.A. from the University of Scranton and is a graduate of the Natural Gourmet Institute for Food and Health in New York City. He was the founder and proprietor of Sage Cafe, a natural food eatery located in Bethel CT, where he developed what has been called "The Worlds Greatest Veggie Burger." Building on his expertise in the field, he now offers his services as an independent marketing consultant specializing in the natural products industry and has worked with a variety of companies including Lightlife, Nature's Gate, Organic Valley, Luna and Mayorga Coffee. A long time proponent of the Green lifestyle, J.D. is thrilled to be a member of the Green Crier
team.
J.D. currently resides in the majestic Catskill mountains of New York, the perfect setting for an avid hiker and nature lover. He is writing his first novel which has been an exhilarating (at times exasperating) and extremely fulfilling creative endeavor.
Reach out to J.D. at:
jd@greencrier.com
.